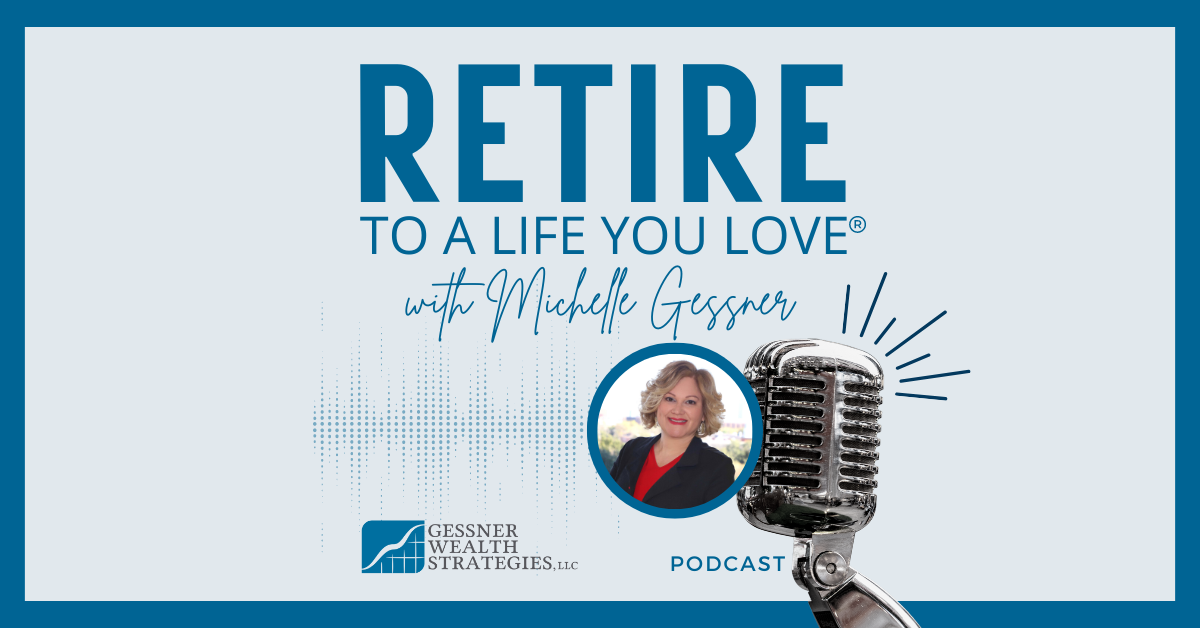 Understanding Medicare: A Guide for Beginners (Ep. 4)
Podcast: Play in new window | Download | Embed
In this informative episode, Joanne Giardini-Russell, owner of Giardini Medicare, delivers a simple and understandable guide to understanding Medicare.
While it may not be the most thrilling topic, gaining a solid grasp of Medicare is critical for individuals seeking reliable health insurance. 
Joanne's message emphasizes the importance of being informed, the benefits of being proactive in securing health insurance coverage, and whether or not you should enroll in Medicare as soon as you are eligible. 
This episode touches on: 
Resources:
Connect with Joanne:
Connect with Michelle: 
About Joanne Giardini-Russell:
Joanne Giardini-Russell is the owner of Giardini Medicare, an independent agency that provides Medicare products to the public. She and her team of Medicare nerds at Giardini Medicare specialize in the "transition" to the Medicare system. Do you need Medicare? If so, how do you get there in a stress-free and logical fashion? Having spent years in the financial and insurance industries, Joanne recognized an enormous and unfilled niche. Namely, the lack of quality education and assistance in "best practices" in getting yourself into the Medicare system.
She and her team of agents have grown a firm that can help assess the "Do I need Medicare,  how do I get it, how does it work" questions and more. They assist in the transition from the  workplace era and into the Medicare years and enroll people into the proper Medicare  products. 
Joanne routinely leads Medicare sessions for financial advisors, CPAs, Credit Unions, and the  public. Additionally, she often writes Medicare content for publications and websites such as  Advisor Perspectives, SixtyandMe.com, and InsuranceNews.Net. She and Cameron Giardini  produce the "Transition to Medicare" Podcast. , He produces the company's YouTube channel while she handles TikTok. The company website is https://gmedicareteam.com/ 
Joanne resides in Michigan with her husband, Jeff. Three of her adult children work with her at Giardini Medicare; creating what they affectionately refer to as the "First Family of Medicare".  
About Michelle Gessner: 
As a CERTIFIED FINANCIAL PLANNER™ professional, Michelle is passionate about building a life plan for her clients and helping them see that they have choices, which often comes to them as a pleasant surprise. She is an independent thinker and a huge advocate of her client's interests. Her greatest joy is working to do what is right for them and be their voice.
Michelle has a B.S. in Finance from the University of Colorado, Boulder, and an M.S. in Management from Boston University, Brussels. Growing up in Montana and moving to Colorado for college, she took out student loans and worked her way through all four years. After graduating in 1987 with honors, she accepted a job at Shell Oil in Houston and worked her way up the corporate ladder to a management position before leaving in 1992 for Brussels, Belgium, where she lived for 4 years. In Brussels, she learned about different cultures and basic conversational French as well as pursuing and earning a graduate degree in management. 
As a CERTIFIED FINANCIAL PLANNER™ professional,  she is held to the highest standards set forth in the industry. She surrounds herself with a back office of experts in tax and investment research so that her clients have the best of both worlds – the resources of a large firm with the caring, dedication, and personal service of a small firm.