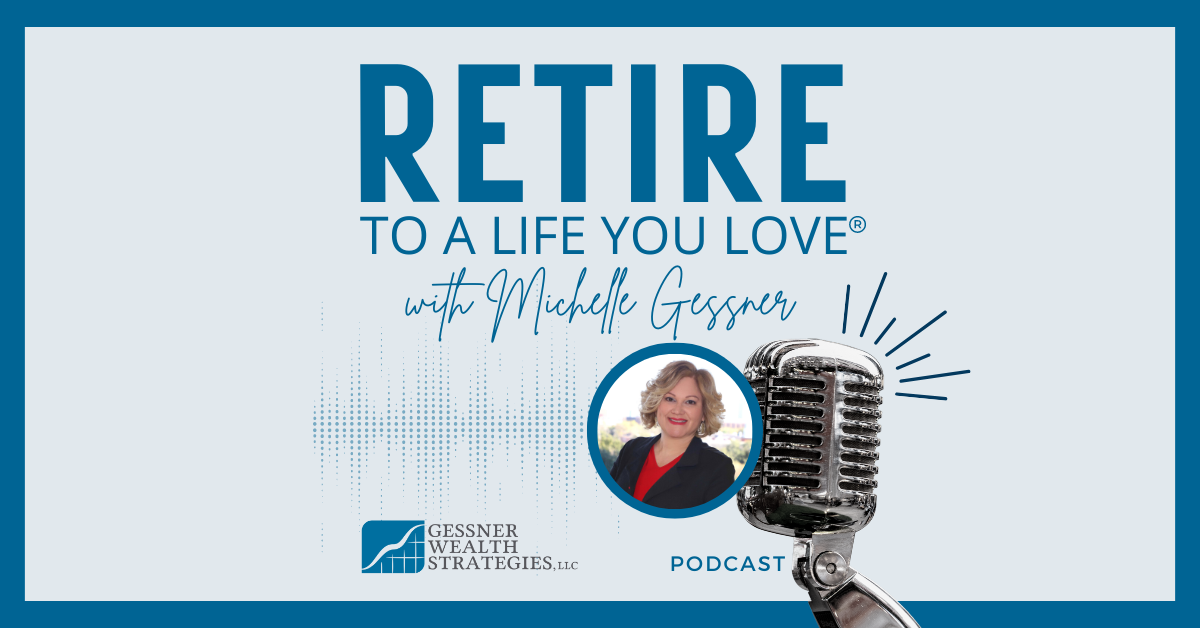 Estate Planning and the Possibility for Long-Term Care with Kim Hegwood (Ep. 6)
Podcast: Play in new window | Download | Embed
Aging is a reality that none of us can escape, and planning for it can be daunting. 
In this episode, Kim Hegwood, Owner and Managing Attorney of Your Legacy Legal Care, emphasizes the importance of planning for long-term care, regardless of age.
Through her extensive experience, Kim has seen firsthand the financial and emotional toll of not planning for the realities of aging. She stresses the value of having options in a long-term care crisis and highlights the benefits of utilizing hybrid Long Term Care insurance as an alternative to traditional long-term care insurance.
Kim discusses:
Resources: 
 Connect with Kim Hegwood:
Connect with Michelle Gessner: 
About Michelle Gessner: 
As a CERTIFIED FINANCIAL PLANNER™ professional, Michelle is passionate about building a life plan for her clients and helping them see that they have choices, which often comes to them as a pleasant surprise. She is an independent thinker and a huge advocate of her clients' interests. Her greatest joy is working to do what is right for them and be their voice.
Michelle has a B.S. in Finance from the University of Colorado, Boulder, and an M.S. in Management from Boston University, Brussels. Growing up in Montana and moving to Colorado for college, she took out student loans and worked her way through all four years. After graduating in 1987 with honors, she accepted a job at Shell Oil in Houston, and worked her way up the corporate ladder to a management position before leaving in 1992 for Brussels, Belgium, where she lived for 4 years. In Brussels, she learned about different cultures and basic conversational French as well as pursuing and earning a graduate degree in management. 
As a CERTIFIED FINANCIAL PLANNER™ professional,  she is held to the highest standards set forth in the industry. She surrounds herself with a back office of experts in tax and investment research so that her clients have the best of both worlds – the resources of a large firm with the caring, dedication, and personal service of a small firm. 
About Our Guest:
Kim Hegwood, born in Bay City, is an Elder Law and Estate Planning Attorney based in Houston, Texas. Kim has been a practicing Attorney since she graduated from South Texas College of Law in 1996. After watching her grandparents struggle to maintain their independence as they grew older, trying to navigate the challenges of aging, and deal with the legal, financial, and emotional challenges that our loved ones face in their golden years, Kim dedicated her career to helping families preserve their dignity and protect their assets.
Kim started her own law firm in 1998 so she could practice law her way – with a focus on family. Kim is passionate about educating her clients, helping them choose legal strategies that will achieve their goals and help them age with security and dignity. As a mother of three, Kim enjoys spending most of her free time with her children and grandchildren when she is not volunteering at one of her favorite charities.  
Kim's practice focuses exclusively on Elder Law, Asset Protection, Estate Planning, Medicaid Crisis Planning, Probate, and Guardianship. By witnessing what her grandparents endured, and with a growing number of Dementia diagnoses, Kim understands what her clients are going through and dedicates herself and her practice to treating each of her clients as if they were her own family. Kim takes pride in helping families after facing a diagnosis of Dementia to help avoid a costly guardianship process. Kim continues to expand her practice to better serve the needs of individuals throughout their golden years. 
Between personal experiences and being a member of the National Academy of Elder Law Attorneys, Kim and the team at Your Legacy Legal Care™ have the experience and expertise to assist you and your family to ensure peace of mind and the utmost quality of life.